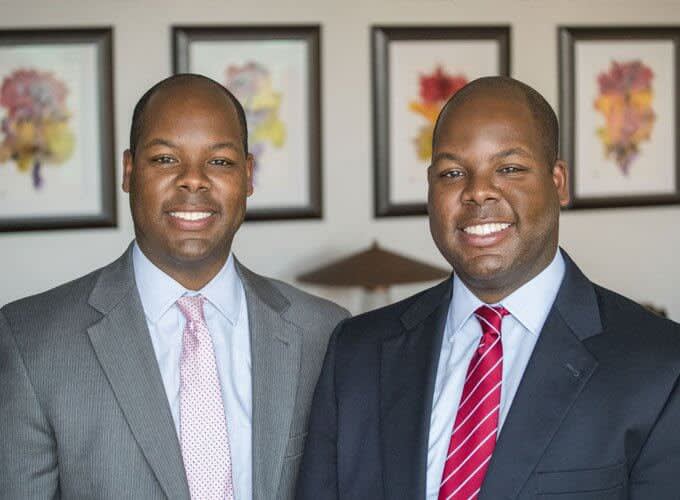 Let our family help you with an accusation.
Our Texas criminal defense firm is based on core values and the hard work ethic of the twin Harris brothers. We understand how even criminal allegations, much less convictions, can influence your life and make things difficult for your family members, too. We take pride in the personal attention we give each of our clients. Our firm is not focused on volume since we care a great deal about the clients we represent.
When you work with a criminal defense lawyer, you should get peace of mind from their experience and the lawyer's ability to keep in touch. Being accused of a crime is a serious matter and it can make your life much more difficult if you can't get ahold of your attorney or if you are not informed immediately about your options in a criminal case. From day one of working with us, you'll know what to expect and you'll be kept aware of all issues in your case.
In criminal cases, realistic explanations and expectations can go a long way. We don't try to mask the truth when you come to us for legal help. We know that you need all the information to make an informed decision about the future, so you can expect honesty and reality from us. Having handled numerous cases like yours before, we have insight about what's reasonable in the Texas courts and the possible avenues we can pursue right away. There's a lot on the line for your life and future when accused of a crime and you should know that we take that responsibility seriously as your criminal defense lawyers.
Experience on both sides of the courtroom
One of the things that makes our firm unique is our comprehensive experience on the other side of these cases. With more than ten years of experience working as prosecutors, we understand the burden of proof that the state must develop. We also understand how these cases are prepared and all the options available to a defendant. That can make a big difference for someone who has recently been accused of a crime. Representing criminal clients is something we're passionate about because it allows us to rely on our training and previous work as prosecutors while also giving our criminal defense clients our full attention.
People's lives are at stake. The state has to prove your guilt beyond a reasonable doubt. Our oath is to hold the state to their burden.
NOBODY'S PERFECT, AND WE CAN HELP.
If you've run into legal trouble, we'll consult you without judgment. We'll provide an honest assessment of your case based on the facts and work toward your best possible outcome.
YOUR CASE IS IMPORTANT TO OUR ATTORNEYS.
We take on fewer clients so we can focus more time on those who have already hired us; the more time we can spend on our clients, the better the results can be.
STAY CONNECTED TO YOUR CASE THROUGHOUT THE PROCESS.
You'll receive regular communication from us. We understand that criminal accusations are incredibly stressful, so we keep you updated as we make progress.
When we work with a client in the Dallas metro area, we start by explaining the process of the justice system and then educate you about all your options and the required next steps as the case unfolds. As the client, you maintain the ability to make the choice that is best for you, but we give you an honest and upfront assessment of the situation.
While you might not know what to expect after being accused of a crime, your lawyer should be committed to telling you more so that you can call the shots. There's a lot to consider, and our honest approach will help you figure out what is truly best for you. Don't wait to get the help you need from a lawyer you can trust.