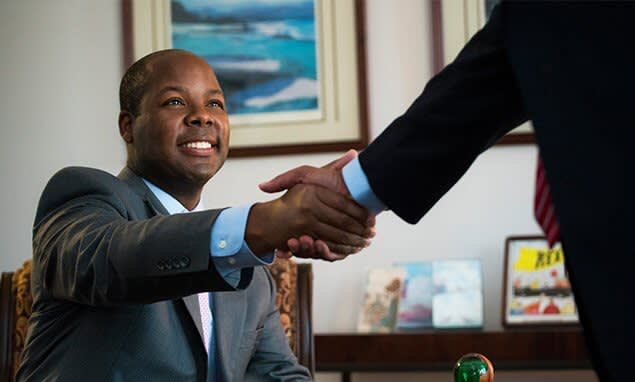 KEVIN HARRIS
Attorney at Law
For over a decade, Kevin Harris has practiced law in both Dallas and Tarrant counties. Kevin obtained an undergraduate degree from Abilene Christian University and received his Juris Doctor from Texas Tech University School of Law.
Kevin began his legal career in the Dallas County District Attorney's Office prosecuting misdemeanor DWIs, Family Violence Assaults, Thefts, Possession of Marijuana, and other varied misdemeanor offenses. Promoted into the Felony Division, Kevin developed both experience and expertise prosecuting Capital Murder, Murder, Aggravated Robbery, Aggravated Assaults, Felony Drug Cases, Sexual Assaults and other felony offenses. He spent two years in the Felony Family Violence Unit. While assigned to that unit, he tried various family violence assaults and other felony offenses impacting entire family relationships. In that role, he worked closely with police officers at the Police Academy training officers in methods of investigating family violence cases. Additionally, Kevin was Deputy Chief, supervising and training the prosecutors of the two Dallas County misdemeanor family violence courts.
After his time at the Dallas County DA's Office, Kevin moved to the Tarrant County District Attorney's Office. This move offered both opportunity and insight concerning prosecuting cases on the other side of the Trinity River. While at the Tarrant County DA's Office, he continued to prosecute some of the most serious of cases. In Tarrant County, Kevin became proficient in preparing and presenting cases to the grand jury. He has tried more than 150 jury trials. Kevin Harris offers the experience to manage your case from consultation to investigation, preparation to presentation at trial, and he has the proven abilities to deliver exceptional representation for all your legal needs.





Education
Texas Tech University School of Law, Juris Doctorate 2003

Abilene Christian University, Bachelor of Science 2000
Bar Admission